Emerald Elite provides affordable long-term home care for South Florida's LGBT senior community
Why Emerald Elite?
FREE In-home Consultation

LGBT focus, active and known in the community
Long-Term Care insurance accepted

You may not need to pay out-of-pocket costs

Licensed and insured male caregivers
Proud to be Your Care Partner!
Emerald Elite Senior Home Care provides home health aides and certified nurse assistants (CNAs) to individuals and families, either in their own homes or in a facility. We specialize in serving South Florida's LGBT senior community.
Emerald Elite strives to help our LGBT seniors live their lives to the fullest for as long as they can. We provide a range of services from companionship, transportation and light housekeeping to all the activities of daily living that often are troublesome for seniors — grooming, toileting, bathing, dressing, ambulating and assisting with medications.
We work on an hourly basis or around the clock as live-in assistance. Emerald Elite's certified and licensed staff follows a proscribed work plan to ensure our clients' health needs are met, whether that need is a ride to the grocery store or confronting Alzheimer's or dementia.
Our Mission
Our mission is simple: provide affordable long-term care for South Florida's LGBT seniors. We will help you stay in your own home as long as possible, or work with you in independent living senior communities, with the aim of avoiding expensive nursing facilities.
Our licensed and insured caregivers work in and are part of the LGBT community, so we understand the specific needs of our clients.
Our professional staff will work with you and your insurance provider to ensure the level of care you need is affordable. In most cases, your existing long-term care insurance policy could mean you pay no out-of-pocket costs. We'll gladly evaluate your policy to determine the level of care you're eligible for so that you receive the maximum benefit.
Click here to schedule an appointment.
LGBT Focus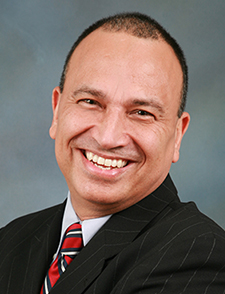 South Florida's large and growing LGBT senior community has fought for equality and respect all their lives. Our staff at Emerald Elite appreciates, applauds, and has benefited from their efforts; we're here to support them now, just as they've supported us in the past.
"I started Emerald Elite to give South Florida's LGBT seniors a means to thrive, not just survive. Our caregivers are part of our clients' healthy, active and welcoming community. We're proud to be your partner every step of the way to ensure you get the care you need."
– Ernest Olivas, Founder and President
Testimonials
"We were very pleased with the helpers you sent. They were very helpful to Frank and very kind. We thank your wonderful, caring organization and recommend you."
"We were most grateful for the professional help we received from Emerald Elite. I never had to worry about the care Richard received. Emerald Elite puts the needs of the client first and foremost."
"Juan has helped me regain my strength in my arm and my confidence too. Emerald is always there when I need them."
"Since my surgery, my aide Paul has been terrific. I'm not sure what I would have done without him."
"Matt is very knowledgeable and committed to professional care. I feel safe with him."
"We are delighted with our Caregiver, he is a good fit."
For more information, please contact us today!